Culinary over the rooftops
Austrian delicacies at Stiegl-Keller
Austria is known for its traditional cuisine and many classics dishes. This is exactly what we serve at Stiegl-Keller. Original Wiener Schnitzel, crispy pork roast, fried chicken, or Salzburger Nockerl - our kitchen team led by Chef Alex Nagy always put great importance on local quality and we source many of our products from regional producers.
TIP: On our recommendation page of the menu, you will find seasonal delicacies that include asparagus, wild garlic, rhubarb, strawberries and chanterelle mushrooms.
Enjoy hearty home cooking and reinterpreted regional classics. Whether it's a cosy dinner or a snack in between, there's something here for everyone.
No pleasure is transient, for the mark it leaves is lasting!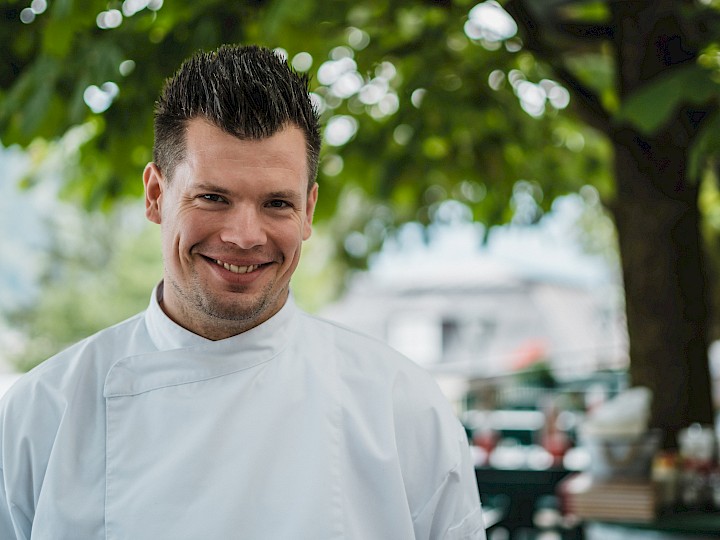 To delight guests from near and far with Austrian cuisine and its traditional classics - that is my passion.
Alex Nagy, our chef