The art of Stiegl brewing
Private brewery with a long tradition of beer culture
100% independent and an Austrian family business: This is why the Stiegl brewery is clearly distinguished from international corporations.
Since its founding in 1492, the private brewery has been family owned. It survived crises and wars, has shaped the Salzburg culinary culture over the years, and has always aimed for the top-notch quality - the art of brewing at the highest level.
Being affiliated with the Stiegl company, we live the Stiegl philosophy. Tradition meets modern. The traditional craft of brewing meets contemporary, modern gastronomy.
Our products are more than just food – they are the means to life!

Part of the Stiegl philosophy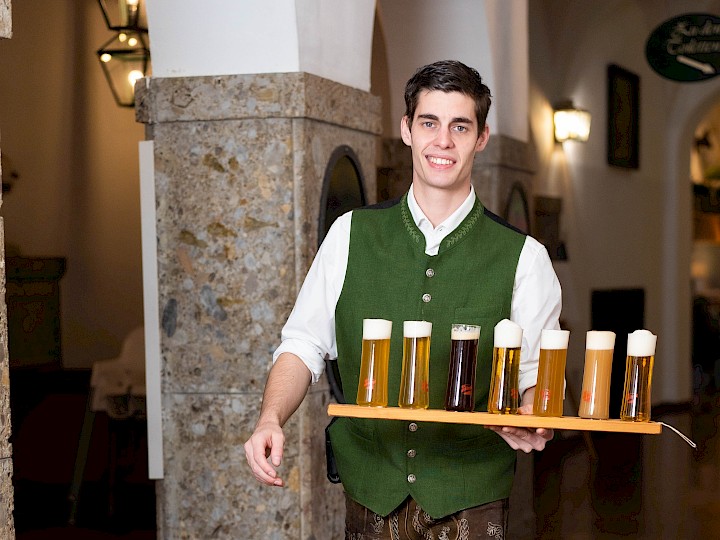 Our ProBIERbrettl
Try it out with a ProBIERbrettl of 3, 7 or even 14 beers brought to you on a wooden board!