Rehearsal dinner
The ideal start to your wedding
Rehearsal dinners are becoming more and more popular here. Especially when wedding guests meet for the first time, it is a nice way to bring people together. The Rehearsal dinner heralds this special occasion and usually takes place the night before the wedding.
It is usually a very casual evening - in Salzburg you're generally always welcome to wear traditional costume - Dirndl and Lederhosen - and enjoy local Austrian delicacies.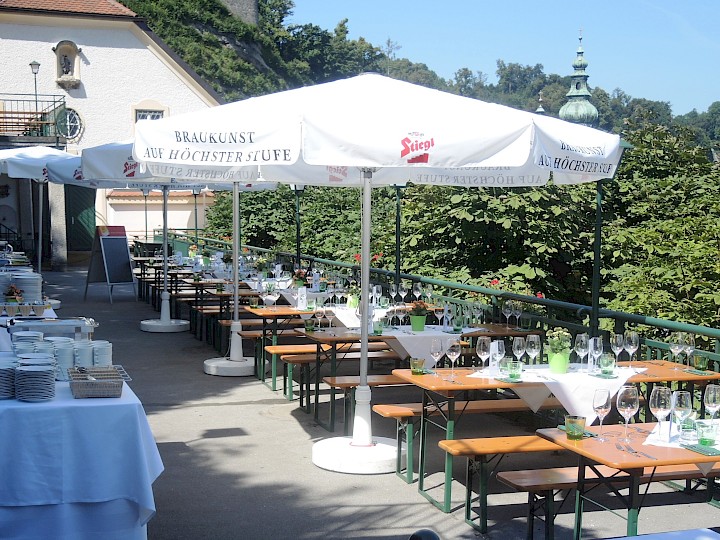 Rehearsal dinner – Proposal 1
Welcome your guests to a cosy evening with us at Stiegl-Keller. A cold cuts snack is already in place, the buffet is ready and as you strike the wooden barrel the beer is on draught.