Stiegl-Keller
Your rent-free event location above the rooftops of Salzburg
Life offers many beautiful moments and events to celebrate.
The historical rooms in the Stiegl-Keller are unique in Salzburg and offer space for up to 450 guests in one room, and almost 1,000 guests when divided across all rooms.
In the heart of Salzburg's Old Town, you can celebrate in the protection of the mighty fortress and with a view of the Salzburg Cathedral.
Whether family celebrations in a small setting such as birthdays and christenings, or large events, such as company parties, conferences and roadshows: at Stiegl-Keller we are ideally equipped for any kind of event. Flexible, spacious and rent-free – this is what distinguishes the premises. You will find the right room in any size and for every occasion.
All rooms are basically rent-free, but a certain minimum turnover is required. This depends on the type of event and outlay and is offered individually.
We will be happy to send you our banquet folder upon request.
Florian Grollegg and the entire Stiegl-Keller team
are looking forward to welcoming you and your guests!
BANQUET FOLDER

CHRISTMAS PARTY

OVERNIGHT STAYS
Kapazitäten Innenbereich
Stuben 150 Personen · Kleiner Saal 120 Personen · Großer Saal 450 Personen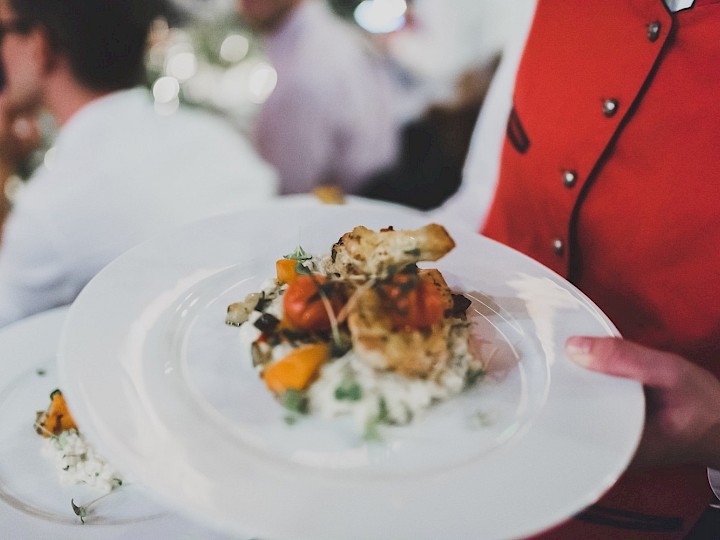 Die Kulinarik
Brauhaus meets Galaevent - wir können beides. Den Stiegl-Keller zeichnet nicht nur seine einzigartige Lage, sondern auch die Flexibilität aus. Insgesamt finden in unseren traditionellen Räumlichkeiten bis zu 1.000 Personen Platz.